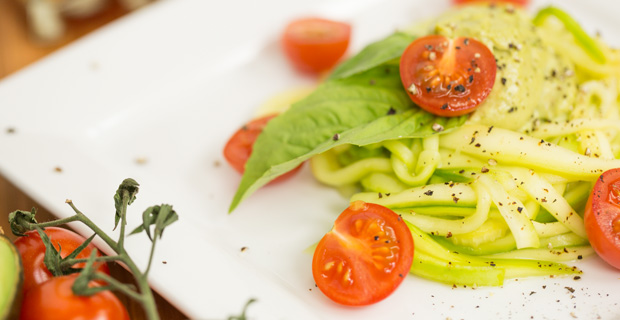 Creamy Pesto Sauce [Recipe Video]
Are you a raw food eater? Try this delicious creamy pesto sauce over a bed of zucchini noodles. To make zucchini noodles, slice zucchini into julienne strips. To soften, salt the noodles and rinse after 15 minutes. Toss noodles with this velvety pesto sauce and reserve a little avocado for garnish.
Get the full recipe on the Blendtec Recipes page.
[youtube vciflwuIrwY]