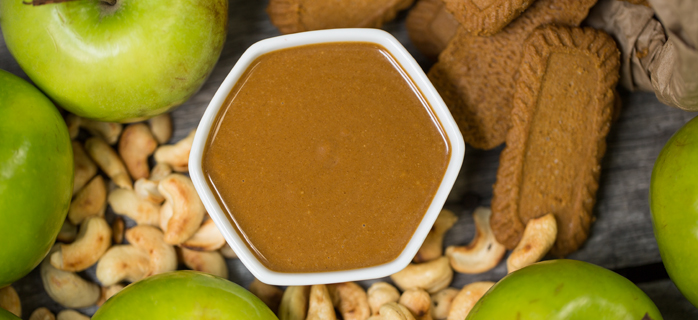 Cookie Butter [Recipe of the Week]
Cookie Butter
Ingredients
1½ cups 
cookies, halved (Speculoos, Biscoff, ginger snaps, graham crackers, etc.)
Get the full recipe on the Blendtec Recipes page.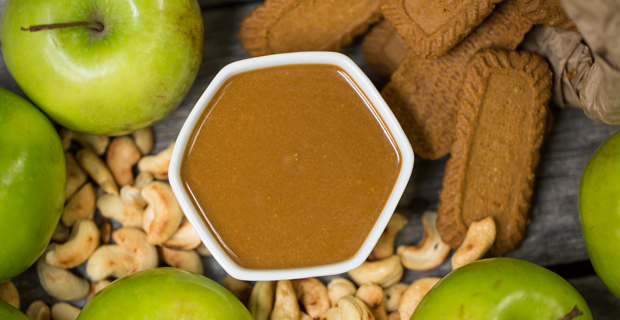 Warning: addiction may occur.
You may be asking yourself, "What is cookie butter? And why is it such a big deal?" Well, there's no way for us to put into words just how incredible this stuff is but we'll try to anyway…
This dangerously delectable spread is so good it can be eaten by the spoonful! It is made of a type of spiced shortcrust biscuit, or speculoos, which stem from Europe. They were traditionally baked for St. Nicholas' feast in the Netherlands and Belgium and around Christmas in Germany. Local workers in an area of Belgium discovered that a butter and speculoos sandwich made in the morning would turn into a spread-like consistency by lunch. In 2008, a couple of competitors entered a Belgian television show called The Inventors with a spread made out of speculoos. They made it to the semi-finals. Soon after, the spread was being manufactured in Belgium and became a sensation there. While this tasty treat has been in Europe for years, it has only recently made its way into the US and is becoming an obsession among many of us!
We have heard it described as, "Christmas in your mouth" or "pure awesomeness." You be the judge. Try it and let us know what you think in the comments below or on Facebook!