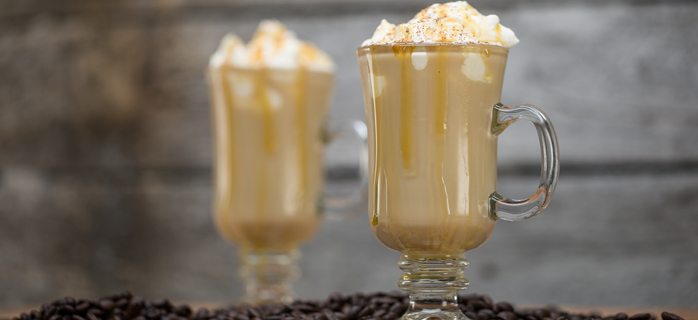 Caramel Frappé [Recipe of the Week]
Caramel Frappe
Ingredients
2 cups double-strength coffee, frozen into ice cubes
2 ¼ cups milk
¼ cup agave nectar
¼ cup caramel syrup
Get the full recipe on the Blendtec Recipes page.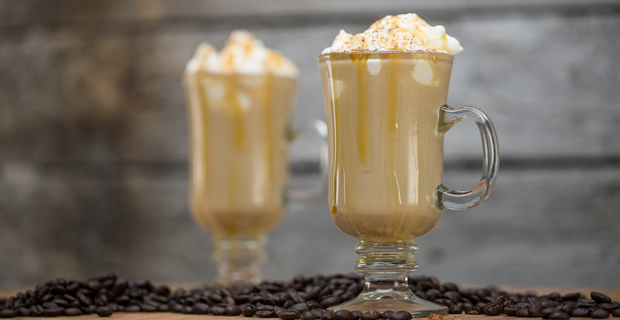 Do you love frozen coffees but hate their price tag? Make your own delectable caramel frappe at home and save those pennies!
With a Blendtec, this fantastic solution is a breeze! All you have to do is freeze strong brewed coffee in an ice cube tray for a few hours, then blend them with milk, agave nectar, and caramel syrup and voilà! A delicious caramel frappé from the comfort of your own home while you save on calories and money.
But what about the fluffy whipped cream?? Don't worry, the Blendtec can help you whip up some of that, too! Click here for our Whipped Cream recipe. 
With a dollop of whipped cream, and a drizzle of caramel syrup to top it off, you are all set with a perfect looking – and more importantly, tasting – frozen coffee!
Tip: make extra coffee cubes and keep them in the freezer in a zip-top bag so they're ready when that next craving hits.
What's your favorite coffee beverage? Let us know in the comments below or on Facebook.