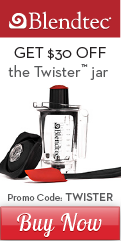 Blendtec Twister Jar Sale – NOW CLOSED
The Twister jar is designed to blend your thickest recipes with ease. Nut butters, hummus, baby food, dips, thick shakes, dressings, and more—the Twister jar can make them all!
To receive $30 off the retail price of $119, enter promo code TWISTER at checkout.
Hurry and order—this deal ends 5/12/13.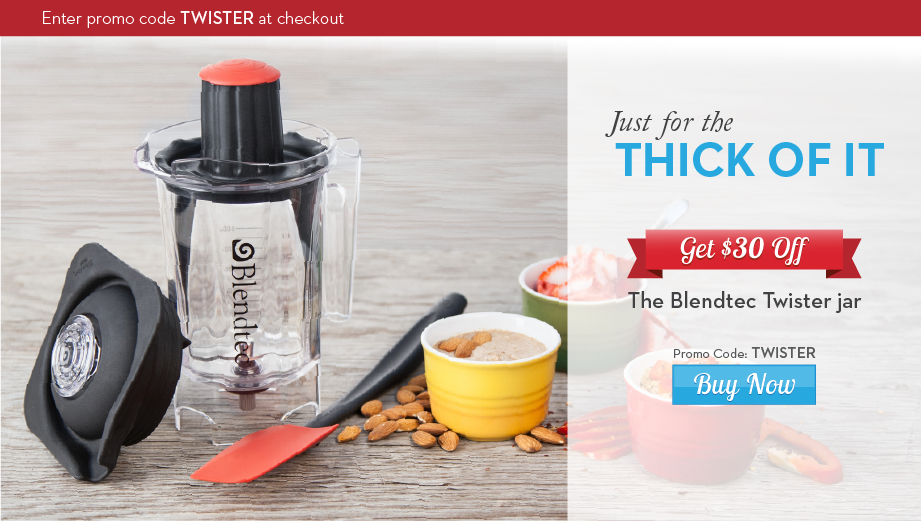 **US and Canada residents only. Not valid with any other offer.**