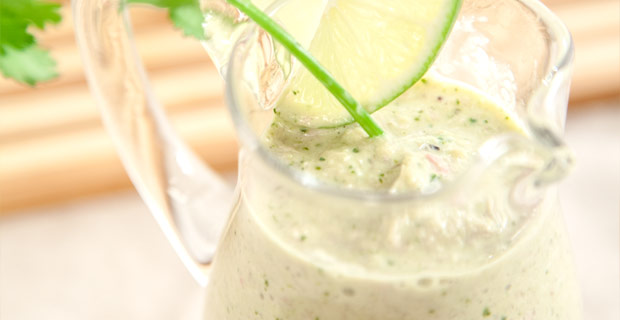 Blending Beyond Smoothies
By Jayda Siggers of Eat Whole, Be Vital
Confession: I love kitchen gadgets. One kitchen gadget I would be lost without is my high-powered blender. Why do I love it? Simple—it's versatile. A powerful blender is more than just a machine that pulverizes the latest iDevice or a vessel that creates silky, smooth, green smoothies. If you prefer to show up at your morning staff meeting with spinach-free teeth, get a Blendtec, end of story. We use our blender daily, sometimes multiple times a day. The Blendtec blender can be used for so much more than smoothies. Allow me to explain.
6 Ways To Use Your Blendtec Blender Beyond Smoothies
Who doesn't love a piping hot bowl of soup on a cold winter day? And we have certainly had plenty of cold winter days this year. To be fair, perhaps you also enjoy a cold soup on a hot day?  From bisques and borschts to gazpachos and tortilla soups, the possibilities are vast. Get creative, gather ingredients, then blend and serve. It's literally that simple. The blender even heats the soup for you!
2.    Dips, Dressings, Marinades, Sauces and Spreads
Hosting a party? Have a large family? Or perhaps you just have boys who eat their body weight in hummus on a weekly basis. (Or is that just me?) The Blendtec is prefect for making large batches of your favorite dips and spreads. It is as simple as tossing in the ingredients the machine does the rest for you. Voila, velvety dips, simply delicious sauces, spreads, dressings and marinades in minutes.
I have a teeny tiny galley-style kitchen. In the name of space, I prefer to have a select few kitchen gadgets I can use in a variety of ways to achieve my culinary goals. Therefore, a uni-tasking machine for making ice cream is out of the question. No worries, kids, just add ice cream and sorbets to the six ways to use your Blendtec blender beyond a smoothie. Other than banana soft serve, which is always a huge hit, one of my favorite ice cream recipes has only three ingredients: raw almonds, ice, and vanilla. Trust me, it is divine.
4.    Pudding and Mousse
After school is a time of intense hunger, at least at my house. One of my go-to, quick and easy, kid-approved after school snacks is avocado (shhhh, don't tell them) chocolate pudding, served with fresh fruit for scooping. Guess what? We make it in the blender. I bet there are many pudding and mousse recipes out there. We just haven't tired of this one to bother searching any further; it is that good. Tip: the chocolate avocado pudding makes a fine alternative cupcake icing for birthday parties.
5.    Muffins, Cakes and other Batters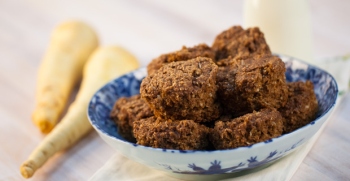 This is so hard for me to say. But here it goes: in many cases, a powerful blender can even replace the beloved stand mixer. So sorry, forgive me. Two mornings a week, we make pancakes for breakfast. In the blender, just whirl up the ingredients and pour the batter directly into the pan. This two 'pot' (actually one blender, one pan) meal is quick to clean up on a busy morning. The blender method works wonderfully for muffin and cake recipes that call for fruit purees as a sweetener.
6.    Purees and Preserves
Enjoy summer produce all year around. Puree and freeze, or puree and preserve. Stock up while the prices are low and store for winter use. Pureed fruits and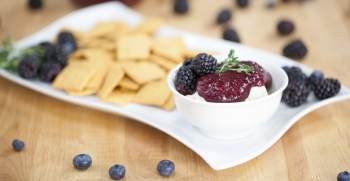 vegetables can be used for baking or cooking, or as baby food. For high throughput jam making, a blender is a must in order to process the 50 pounds of peaches you impulse purchased at the farmers' market. Puree and pour into jars—no messy ladles. Don't forget about your greens! Greens (spinach, kale, Swiss chard, beet greens) can also be blanched and pureed in a blender. I prefer to freeze the green puree in ice cube trays for easy addition to smoothies and sauces.
There you have it: six ways to use your Blendtec blender beyond smoothies. Can you believe this list is not complete? There are more culinary creations to be made. Share with us your favorite way to use your Blendtec blender.