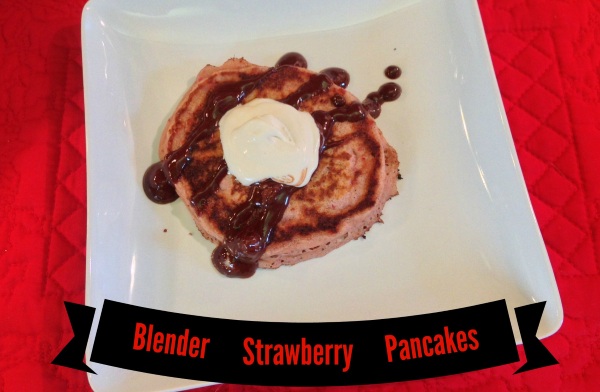 Blender Strawberry Pancakes
By Cristina West of An Organic Wife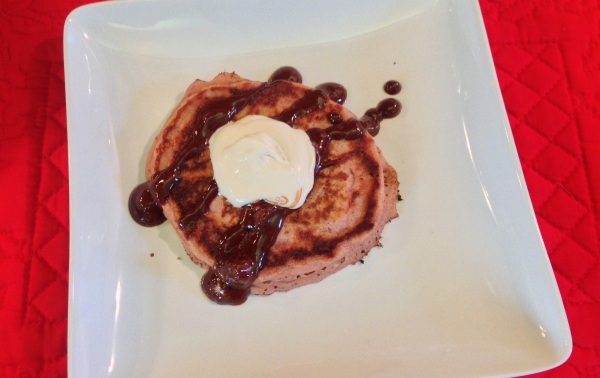 I love my Blendtec because it's a multi-purpose tool in the kitchen. I can grind my wheat berries and mix a batter all at the same time. This saves on time and cleanup, and who doesn't need more time and less mess?
Pancakes are one of my favorite foods. They're healthy when you use the right ingredients, easy and fast to make, and can be made in many different flavor combinations. Now that berries are in season, it was only natural to include them in a basic pancake recipe. So I decided to make strawberry pancakes. They are absolutely delicious. Serve with honey and whipped cream, or a decadent chocolate ganache syrup, as I did. To make the ganache, simply melt equal parts chocolate chips with heavy cream over a double broiler and serve over your hot pancakes.
Blender Strawberry Pancakes
Ingredients
¾ cup wheat berries (or 1 cup of whole wheat flour if you don't have wheat berries)
1 ½ tsp baking powder
½ tsp salt
2 tsp vanilla extract
1 egg
1 cup milk
1 cup strawberries, tops removed, fresh or frozen
Directions
Add all of the ingredients to your Blendtec jar and blend on "Batters" setting.
Heat a skillet to medium-high, and grease with a couple of teaspoons of coconut oil or other fat.
Pour a couple heaping spoonfuls of pancake batter in the skillet. When the edges cook and the top bubbles, use a spatula to flip the pancake. Cook on the other side until done.
Remove and repeat with the rest of the batter. Serve immediately.
Store leftover batter in the fridge.