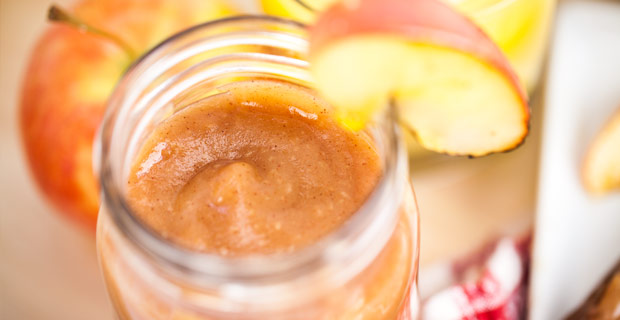 I love my Blendtec blender. Not only is it great for making smoothies (especially green smoothies), but it also makes a wide variety of other delicious foods. You can make soup, salad dressing, marinades, bread, ice cream, dip, milk alternatives, and so much more. I was trying to think of a fun blog post to share with you that involves recipes from a few different categories on Blendtec's Recipes page. So I thought, why not write a post that includes a whole day of meals that you can make in your Blendtec blender? You'll notice I didn't add a smoothie recipe—that's because I wanted to show all of  you that you can make more than just smoothies in your Blendtec blenders.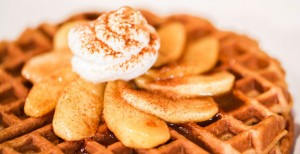 For breakfast, try these delicious Gingerbread Waffles topped with Apple-Cinnamon Syrup. These recipes not only taste great but are also infused with the tastes of fall.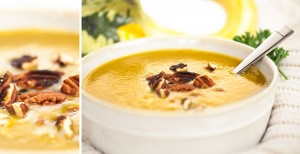 For lunch, this Maple and Butternut Squash Soup will help you power through the afternoon. If you don't have time or aren't home to make it at lunchtime, make it the night before and store it in the fridge. When it's time for lunch, simply warm it up for a great-tasting soup.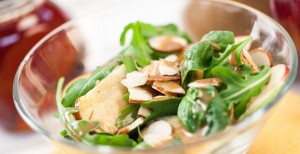 For dinner I have a few options for you. Try marinating your favorite meat in our Dijon-Maple Vinaigrette, or if you're not a meat person, drizzle the vinaigrette on your favorite salad. Whether you choose meat or salad, serve it with some tasty corn bread (also a great accompaniment to the Maple and Butternut Squash Soup).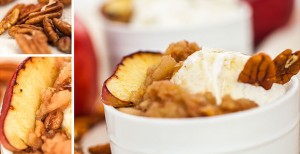 For dessert, this Apple Compote is sure to hit that sweet spot. Apple + Cinnamon = YUM!
As the night winds down, relax with a warm beverage, like this Speedy Wassail.
See, I told you your Blendtec blender can do more than make smoothies. So don't be shy, try something new and let us know how it turns out.
What's your favorite thing to make in your blender? Let us know in the comments.