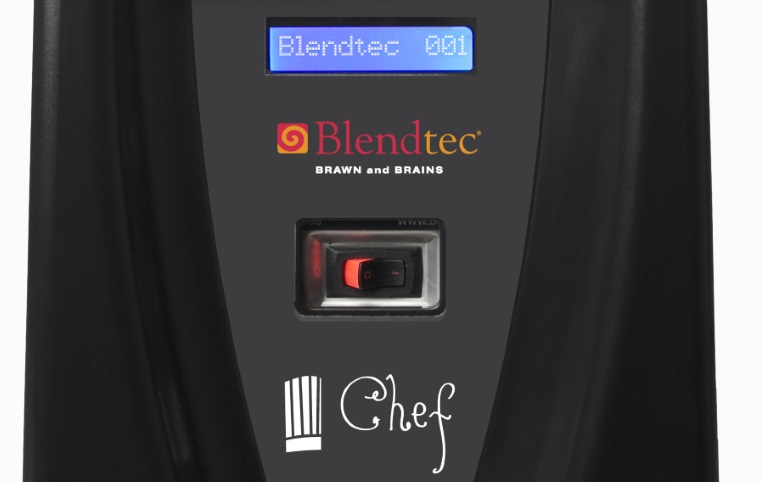 3 Keys for Getting into the Smoothie Business
Smoothies have been available to consumers for decades, but with McDonald's entry into the game a few years ago, smoothies have transitioned from being a niche frozen treat to a mainstream beverage. With an estimated 1.7 billion frozen beverages served annually at fast-food restaurants,* it's no wonder everyone is now trying to get into the smoothie business.
As a company providing top-quality commercial blending equipment, Blendtec has worked with restaurants, fast-food chains and other foodservice professionals across the country to offer delicious smoothies to their customers. Based on our experience, here are three keys for getting it right:
1. Use the right blending equipment. Having the right equipment makes a huge difference, saving you time and money and creating a better, more-consistent finished product for customers. For example, contrary to
popular belief, a smoothie does not need to include dairy to be smooth. In fact, dairy is often added to smoothies to mask an inferior blend. When ice is blended properly in a Blendtec blender, the texture is incredibly smooth and the flavor is superior.
Key aspects of smoothie blending equipment include:
Power and durability: You need enough blending power to demolish ice, frozen fruit and any other ingredients, as well as to create a smooth texture. And you need a blender that can handle dozens of blends per hour without overheating or breaking down. The busiest smoothie shop in the world, located at Penn Station in New York City, uses only Blendtec blenders for that reason.
Optimized jar/blade combination: One of the most overlooked aspects of blending equipment is the jar and blade, where all the excitement occur. The geometry of the jar and blade have a big impact on the quality and duration of the blend, so make sure you select equipment that has been engineered for this specific purpose. Blendtec's WildSide+ jar, for example, is revolutionary in the industry because the shape of the jar and blade allow the unit to blend twice as much in half the time as other jars.
Customizable blend cycles: Because smoothie ingredients vary greatly, you need blending equipment that can be customized for your specific needs. By creating the optimal blend cycle for your smoothies, you can ensure consistency and quality, as well as minimize waste and errors.
2. Choose the right ingredients. There's a broad spectrum of ingredient options, from fresh fruit and vegetables to frozen fruit and prepackaged smoothie mixes. Ingredients also come in a variety of packaging formats and serving sizes, from single-serve packets to pourable cartons and bag-in-box items. What you choose depends on several factors, including the need for scalability, operational efficiencies, brand positioning and the expectations of your customers. We've rolled out smoothie programs using all of these options, and we have a spectrum of equipment that will work with whatever ingredients, serving sizes and packaging formats you choose.
3. Select the right partner. You can shop around and buy equipment and ingredients from just about anyone, but having a true partner who works with you to develop the recipes, fine-tune the blend cycles and create a successful frozen-beverage program is priceless. You should work with someone who knows smoothies inside and out. Doing so will save time, help you avoid common mistakes and allow you to provide superior offerings to your customers. It's that simple!